Flooring plays a significant role in the look and feel of a home! Hardwood floors are my personal favorite as they create a warm and inviting feel. And they bring such a sense of history, tradition and classic craftsmanship to a home! Today I'm sharing inspiration and tips for adding charm with wide plank hardwood flooring.
I've partnered with Carlisle Wide Plank Flooring on this post–the opinions are my own!
Start with the backdrops and architectural elements when designing a room.
The backdrops in a home will influence so many other design decisions. When possible, I recommend focusing on the key architectural elements first when designing or remodeling a home. Start with quality flooring as the foundation of each room, which will elevate the whole feel of your home.
Choose hardwood flooring that is beautiful on its own!
Choosing beautiful flooring early on in the decorating, remodeling or building process can help you avoid needless mistakes and expenses in the long run! If your floors are gorgeous, the room will be beautiful even when it's empty. Let the flooring be the star of the room, rather than forever trying to hide or distract from flooring you don't love by filling the room with more accessories, rugs and furniture.
Wide plank hardwood flooring will add personality and charm to spaces.
Wide plank hardwoods set a classic, artisan-crafted tone, imparting both personality and charm. I believe the character of a space is so important to how you feel when within that space. So make sure to select flooring that reflects not only the look, but also the "mood" you want in your home.
Hardwood flooring – including interesting patterns – can complement the character of any style of home.
The options for hardwood flooring styles and finishes are practically endless. Get creative when designing your home. I love the look of hardwood in a herringbone pattern! Here is a hardwood flooring inspiration gallery where you can view different species of wood, colors and finishes in a variety of spaces and then see what type of floor speaks to you.
Wide plank flooring comes in a range of lighter and darker tones for distinctive looks that elevate spaces.
Lighter-toned wood flooring adds visual interest to an interior without drawing attention away from other design elements. It can also make a room feel larger and help to create a more casual and welcoming atmosphere. Darker hardwood flooring is elegant and sophisticated, and will make a dramatic statement in any space.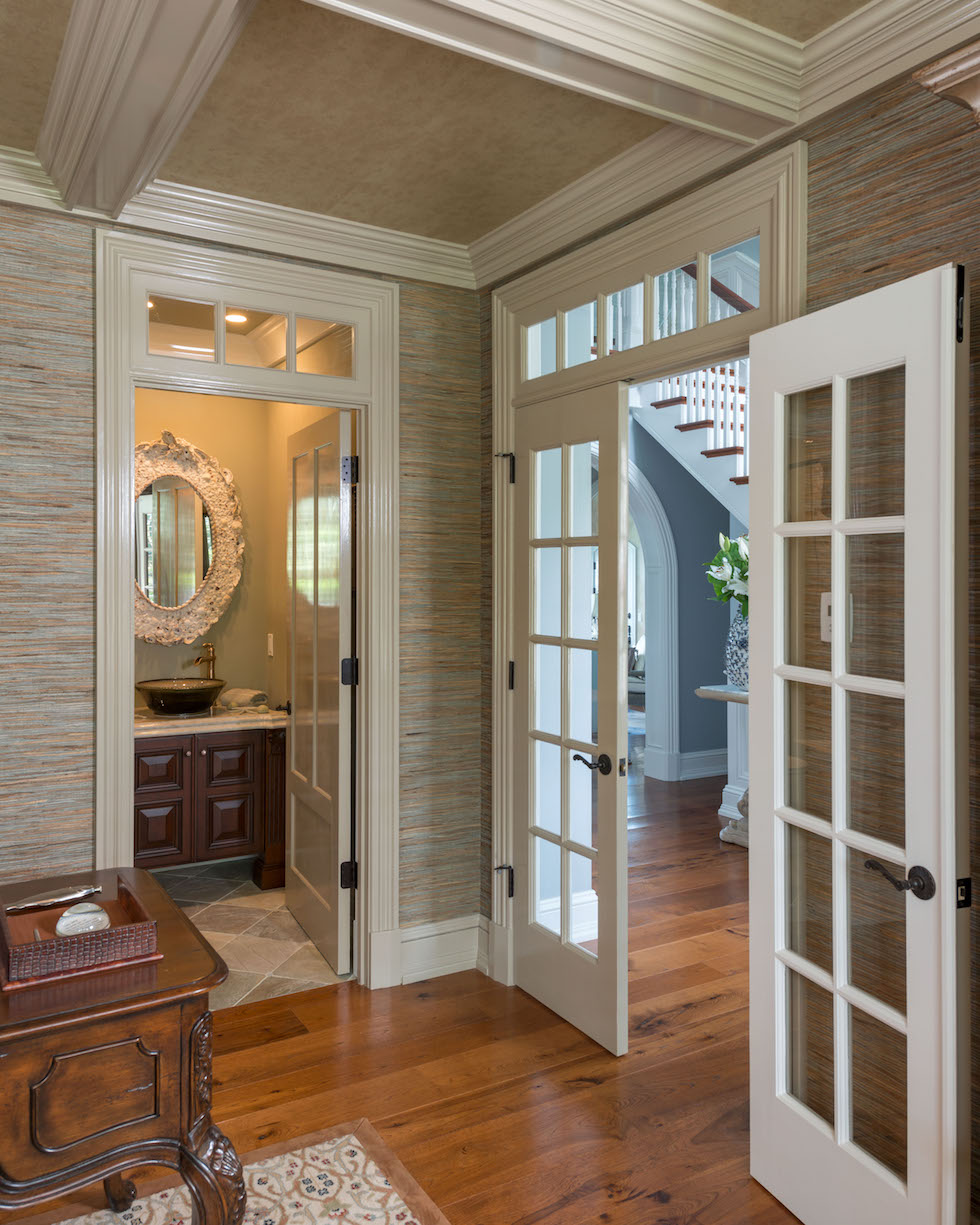 Ready to add some classic charm to your space? Here are several blog posts you will find helpful if you're remodeling or considering new hardwood flooring for your home!
3 Reasons to Love White Oak Floors
How to Navigate the Decisions Involved When Choosing a Hardwood Floor